Employment Opportunities
Studio Assistants -- Full Time & Part Time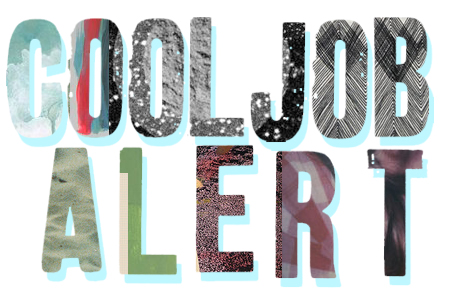 Come grow with us! Learn the basics of:
Customer service,

Studio management,

Our way-fun art forms: Pottery painting, glass fusing, mosaics, canvas painting, and creating with clay.
We need artsy, energetic, people-persons to:
* Instruct and assist customers in the simple how-to's of our art forms;
* Run fun, efficient parties;
* Help keep our studio stocked, decorated, organized, and sparkling.
*
Part-time positions
= approx. 25 hours/week, including weekend and evening hours.
Perfect for college students and future teachers.
* Full-time position
= 40 hours/week, including occasional weekend days or evenings, based on our party schedule.
The Fine Print
* Happy, fun-loving personality a must!
* Applicant must be over 18, have completed high school with very good grades, have work experience, and reliable transportation.
Complete fluency in English required.
* Compensation Package: $10.00/hour base salary to start, PLUS commissions, bonuses, gratuities, employee discounts, and lots of FUN! Successful candidates will be considered for growth in responsibility and compensation.

to print an application. Applications can be delivered to our studio:
ARTrageous, 5 N. Village Ave., Rockville Centre, NY 11570
We are NOT ACCEPTING PHONE CALLS about the positions.
* WARNING:
Working at ARTrageous is addictive. Expect sudden
bursts of creativity.
May cause extended euphoria and a visible increase of your bank balance. Adult supervision recommended.
Please SHARE this info if you know someone who would be a good fit.