Breaking News: Read All About It!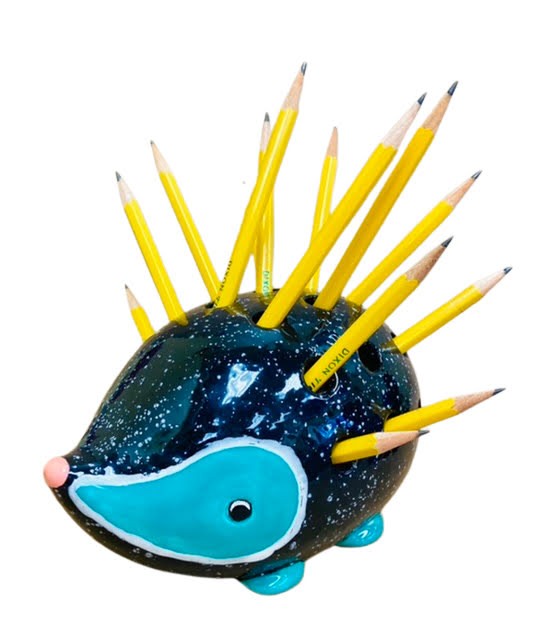 POTTERY BINGO BASH!
Tonight, you're the Boss!  Select a pottery piece from hundreds of choices.  We'll show you ALL our tricks and tips to simply DOT your way to the cutest design!
There will be lots of rollicking BINGO rounds, some spins of our special Prize Wheel, AND yummy finger foods and desserts … and you'll have a NIGHT OUT that's too good to miss!  Join us!!!
Thursday, September 22 from 6:30 - 9:00 pm
BRAND NEW - Try It! Thursdays
This is your big chance to try out a new technique, a specialty glaze or an unusual tool. Join us to learn something new and impress yourself!
Our First Try It! Session: Cobblestone Glaze
Cobblestone is a specialty glaze that jazzes up everything it touches! Just brush it on, and watch it crackle into interesting designs and patterns. Then stand back and be amazed, because now you're a sophisticated pottery artist!
Thursday, September 29 from 6:30 - 8:30 pm
KIDS' NIGHT OUT - Starring the "Pokey the Hedgehog"
Kids L-O-V-E hedgehogs and this one's got a secret…
not only is he adorable, he'll hold your pencils like a pro!
How cool is that?!
While the kids are enjoying this 2-hour DROP-OFF EVENT, parents get an opportunity for some sweet FREE TIME … woo-hoo!!!
DATE & TIME: Saturday, October 15, 2022   6:30pm - 8:30pm