Breaking News: Read All About It!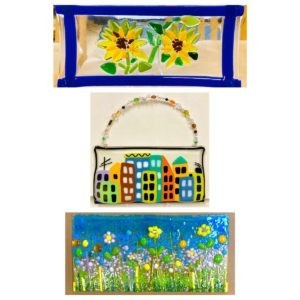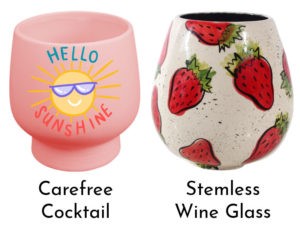 Kids' Night Out!
Featuring: "Huggable Hedgehog" Bank
This Huggable Hedgehog will happily guard your treasure in his (or her) tummy!  Come paint with your favorite colors to make this cutie-pie your very own.
And the best part? This is a 2-hour DROP-OFF EVENT,
with dinner and fun - and a date night opportunity for parents!!!
Saturday, February 11, 2023 6:30 pm - 8:30 pm
Creative Glass Bash!
Glass fusing is so simple to do…
and the fired result is always a-m-a-z-i-n-g!
Tonight, we'll  show you how to combine colorful bits and strips of glass to create twinkling, kiln-fired art.   Take inspiration from our designs … or create your own! 
Enjoy tasty snacks and treats while you create, plus fun raffle prizes, too!  Gather some friends… and join us!
Thursday, January 26, 2023 6:30 pm - 8:30 pm
GAL-entine's Night! Funky Barware
Gal-entine's Night is the perfect time to celebrate with your besties. Paint together, laugh together, and enjoy this creative Girls' Night Out!   
Tonight, hang loose as you splash a funky design on your new favorite barware.  
For added fun:  Enjoy yummy snacks and sweet treats while you create.  Plus: Drawings for Cool Prizes, too!  Grab your gal-pals, and join us!
Thursday, February 9, 2023 6:30 pm - 8:30 pm