At ARTrageous, we "PUT THE ART IN PARTY."
Pottery Painting for Scouts
Experience the excitement of POTTERY PAINTING - Turn a piece of plain bisque into a unique ceramic creation!
Learn simple steps to ceramic success, and paint your own work of art. We'll glaze and fire your piece to a bright, shiny gloss... and you'll pick up a food-sage, one of a kind, "Wow! That was fun!" ceramic masterpiece
​​
Project Ideas:
Mug, dessert plate, cereal bowl $28
Tile trivet, mighty tots $12
Trinket box, banks, figurines $28
Collectible animals, 8" letters $18
Mini-beaded plaque, necklace, leaf dish $22
Ornaments, coasters, magnets $6-$12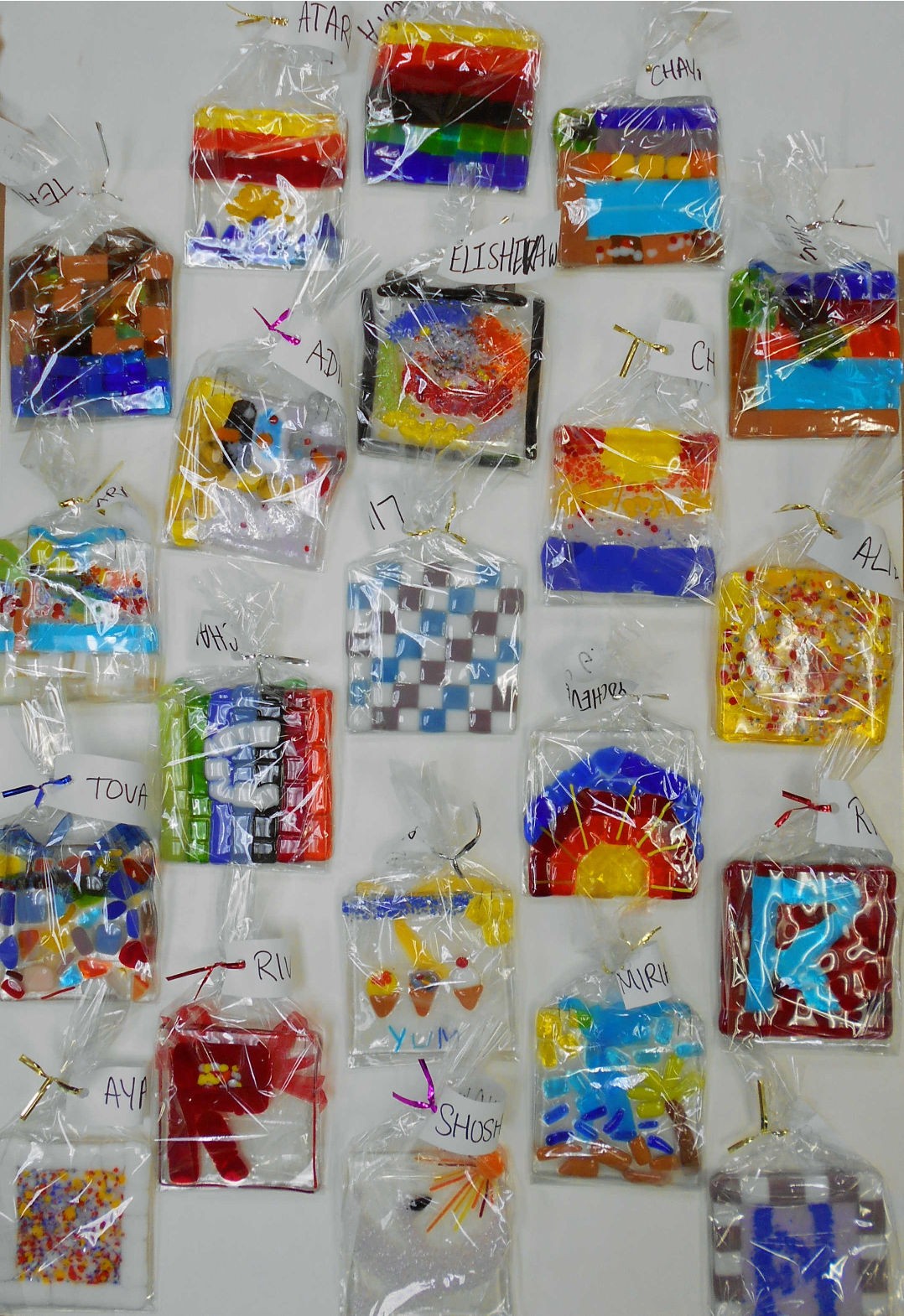 Try our exciting Glass Fusing center! Combine colorful glass pieces to create kiln-fired, Murano-look art glass.
Fired glass can be shaped into glittering serving ware, ornaments, candle holders, sparkling jewelry, and more. The possibilities are endless, and the fun is addictive!
Project Ideas:
6" square glass artwork with feet $28
3" Ornament $18
4" coaster, picture frame, pendant, ornament $22
2" Glass magnet $12
(Slump your piece and shape it into a dish or candle holder: $4.00 additional)
Clay Handbuilding for Scouts
Experience the textural feel and creative possibilities inherent in a lump of clay.
Troops can learn:
Slab rolling
Clay stamping
Pot coiling
Wedging
and more
Project Ideas:
Wind chime, bird house, dish, bowl, candle holder, vase $28
Pinch pot, coil pot, gingerbread, pendant with necklace, trivet, $22
Ornaments, magnets, coaster $12
Once the piece has been built, your troop will paint their masterpieces. We'll glaze and fire it to create an everlasting, hand-made earthenware treasure.
Perfect for
Troop outings
Art badge fulfillment
Mother's & Father's Day gifts
Ornament parties
Christmas/Chanukah parties
Year-end parties
Troops can:
Tour our kiln room
Learn how pottery and glass are fired
Work toward and Art or Ceramic Badge
OUR SPECIAL GIFT TO YOU:
An ARTrageous Fun Patch for every participant!
LIMITED TIME OFFER: 10% Discount for Scout Troops